Experience excellence in service when you visit us!
We offer a wide variety of top quality services to fit your needs. Our experienced staff will help you determine the best services for your needs and deliver the kind of quality and value you expect from a professional medical spa . Our location is designed to make your experience enjoyable and leave you feeling inspired! Check out our complete service menu below to get a feel for what we do. Please note: Service prices and availability are subject to change without notice.
Medical Skin Services
Medical skin services to treat acne, burns, or other cosmetic blemishes on your skin.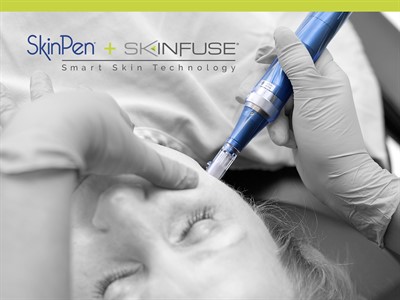 SkinPen Microneedling Procedure
SkinPen: The Next Advancement in Micro-TherapySkinPen is a medical grade, Skin needling, also called microneedling therapy, collagen induction therapy (CIT), and percutaneous collagen induction (PCI), is a minimally invasive skin-rejuvenation procedure that involves the use of a device that contains fine needles. The needles are used to puncture the skin to create a controlled skin injury. Each puncture creates a channel that triggers the body to fill these microscopic wounds by producing new collagen and elastin. Through the process of neovascularization and neocollagenesis, there is improvement in skin texture and firmness, as well as reduction in scars, pore size, and stretch marks. Topical anesthetic cream is used to keep the patient comfortable during the procedure. Patients should be advised that multiple treatments will be necessary. The number of needling sessions depends on the individual skin condition. Three or four treatments may be recommended for mild to moderate acne scarring, whereas deeper scars and stretch marks may require upward of five treatments. An interval of 4 to 6 weeks between treatments is typically recommended.
Return to Top
Service Policy
Please call (239) 529-2065 or email bellafacciallc@aol.com to schedule an appointment. Financing available upon request.